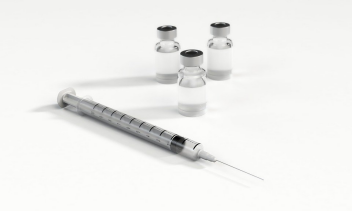 With the development of the COVID-19, good news about vaccines continues to spread around the world.
In China, 11 vaccines have entered clinical trials, of which 4 have entered phase III clinical trials. Sumia Swaminathan, the chief scientist of the WHO, recently stated that some vaccines in China have been proven effective in current clinical trials.



Chen Wei mentioned that as of September 2020, more than 100,000 viral sequences have been uploaded to public databases, including 60,000 high-quality whole-genome sequences were sampled from more than 105 countries and regions on 6 continents. The highly anticipated D614 mutation had no significant effect on the vaccine.

Recently, the Ad5-nCoV vaccine, which has been granted a national invention patent, will expand the scale of clinical trials for people aged 55 and over. Chen Wei explained that this group of people is more likely to become severely ill, so special attention should be paid to the effect of the vaccine in this group.
Chen Wei said that before this, the vaccine was the first in the world to announce phase II clinical results, verifying the immune effect of people over 55 years old for the first time, and the oldest volunteer was 84 years old.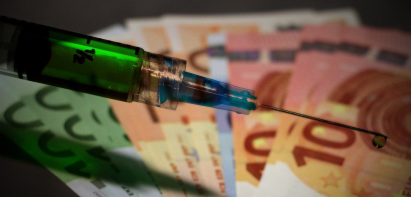 In foreign countries, on September 23, Johnson & Johnson of the United States announced on its official website that the candidate vaccine , JNJ-78436735 (also known as Ad26.COV2.S) developed by its subsidiary, Janssen Pharmaceuticals, has entered the phase III clinical trial.The trial , Named ENSEMBLE, will recruit up to 60,000 volunteers on three continents.
The Washington Post reported that Johnson & Johnson's COVID-19 vaccine is the fourth major phase 3 clinical trial in the United States, and it is the first single-dose vaccine that has a protective effect. Johnson & Johnson said that if its vaccine is successful, it is expected to remain stable at -20°C for two years and at 2-8°C for at least three months. This makes the vaccine compatible with standard vaccine distribution channels and does not require new Infrastructure, and can provide it to those who need it.

According to Johnson & Johnson's official data, the ENSEMBLE Phase 3 study is a randomized double-blind placebo-controlled clinical trial that aims to evaluate the safety and efficacy of a single-dose vaccine against a placebo in 60,000 adults aged 18 and over, including those aged 60 and over.

Johnson & Johnson has revealed that the company is evaluating one-dose and two-dose formulations in its clinical plans, and after regulatory approval or authorization, will strive to ensure widespread use of the vaccine worldwide.