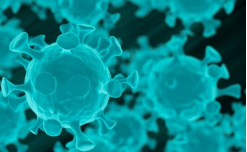 Overseas Network, September 23. Real-time statistics from the Worldometer website show that as of about 6:30 on September 23, Beijing time, there were 31,740,015 confirmed cases of COVID-19 worldwide, and a total of 973,892 deaths. Compared with the previous day, there were 287,648 new cinformed cases and 5,653 new deaths worldwide in a single day. There were 287,000 new confirmed cases outside China, a total of more than 31.65 million confirmed cases, and a total of more than 969,000 deaths.

Not only that, in September, the epidemic continued to rebound in many European countries .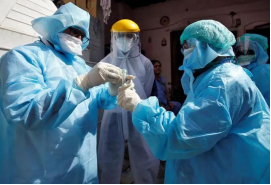 India is still the country with the most new confirmed cases in the world, with more than 79,000 confirmed cases and 1,080 deaths in a single day. The cumulative number of confirmed cases in India has risen to 5.56 million.

The recent rebound of the epidemic in Europe has intensified, with more new cases in Spain, France, the United Kingdom and other countries. The government of the Autonomous Region of Madrid in Spain has decided to implement a travel restriction policy for at least 14 days in Madrid from the 21st to restrict the movement of people and adjust the maximum number of people for gatherings to 6; many local governments in France have announced partial restrictions or prohibitions on gatherings .Austria has also tightened restrictions on the number of indoor activities and expanded the scope of mandatory wearing of masks; British media reported that from the 24th, all bars and restaurants in the country's England area must be closed by 10 o'clock. British government officials also called on the public Try to work from home.



When the overseas epidemic is still severe, how can we protect ourselves and choose suitable masks?

Disposable medical mask: daily use. The bacterial filtration efficienc. y (BFE) of disposable medical masks is ≥95%, and the ventilation resistance should not be greater than 49Pa/cm2. This type of mask is suitable for ordinary people to use when they are not in contact with patients with fever, cough and other symptoms. Generally, it is enough to wear it when going out or taking public transportation.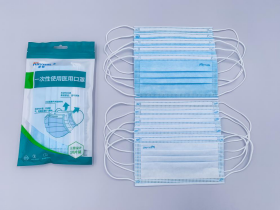 KN95 mask: available for short-term contact with patients. Filter elements of filter-type respiratory protective equipment are classified into KN and KP according to their filtering performance. For microorganisms, just look for KN, the number "95" refers to the level of filtration efficiency. KN masks only test the filtration efficiency of particulates, and dose not test the synthetic blood penetration, surface moisture resistance and other indicators. This type of mask can block the virus when used for a short time, but it cannot be used to contact patients who may be splashed or contact patients for a long time. It can be used by ordinary people and medical personnel who have been in contact with patients with new coronary pneumonia for a short time, but cannot be used by professionals who have been in contact with patients for a long time. In addition, the N95 mask is a mask that meets American standards. Chinese medical protective masks are a type of N95 masks, but not all N95 masks are medical protective masks.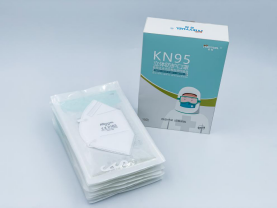 Disposable children's mask: change every day. In general, it is enough that to change the disposable masks once a day. Choose the appropriate size of mask for children. The specifications are large (L), medium (M), and small (S). When wearing the mask,teach the child to press the metal strips on both sides of the nose bridge with both hands when wearing the mask, so that the upper end of the mask is close to the bridge of the nose, and stretch the mask downward without wrinkles.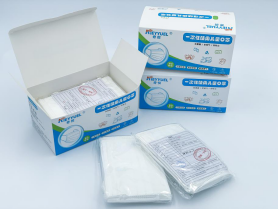 Choosing the right, suitable mask is also a kind of protection for ourselves.