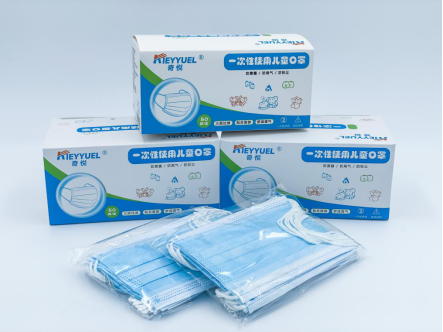 Although children's masks are no longer in short supply, many parents report that some children's masks are too stuffy and their children can't breathe.Some can't fit their children's face, and some can only keep warm and prevent dust and viruses.


At present, children's masks lack national standards. How to buy "reliable" masks that are really suitable for children is still a realistic problem for parents.
Right now, many "children's masks" sold on the market are not well-known. Most of them are "smaller" on the surface, but there is no special standard for "children's masks", and children will have various problems in the process of wearing them. For example, some can't fit the child's face, run wind and leak, and some are of the right size but can only keep warm but cannot prevent the epidemic. Such "child masks" cannot stop the spread of the virus. Some parents buy children's masks through online channels such as e-commerce and overseas online shopping, but this method is also difficult to guarantee the quality and safety of the masks purchased.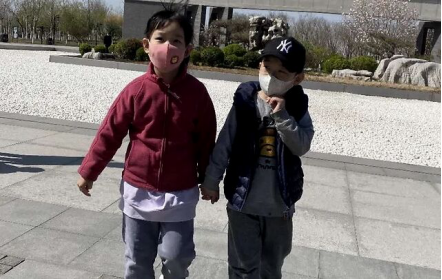 In terms of protective performance, children's protective masks require a particulate filtration efficiency of not less than 95% and a protective effect of not less than 90%; children's hygiene masks require a particulate filtration efficiency of not less than 90% and a bacterial filtration efficiency of not less than 95%.

In terms of comfort performance, taking into account the respiratory characteristics of children in the physiological development stage, child protective masks require both expiratory resistance and inhalation resistance to be no higher than 45Pa. Children's hygiene masks require ventilation resistance no higher than 30Pa. Regarding the comfort of wearing masks, the standard recommends the use of adjustable mask straps.

In terms of safety performance, the mask should be able to cover the mouth, nose, and chin safely and firmly. There should be no sharp points and sharp edges that can be touched, and should not significantly affect the field of vision. The raw materials of the mask should not use recycled materials and materials that can cause adverse reactions. It should be bleached with chlorine; the breathing valve of a mask equipped with a breathing valve should be firm and not deformed, and internal parts should not fall off; lace-up mask straps should not be used; the nose clip should withstand about 20 folds without breaking; inside the mask The layer material should not be printed or dyed. The standard strictly stipulates the residue of harmful substances, the content of formaldehyde should not be higher than 20mg/kg; the printed pattern on the outer layer of the mask should not fade, and the decomposable carcinogenic aromatic ammonia dyes are prohibited; the residual amount of ethylene oxide sterilization should not be higher than 2ug/g ; No mobile fluorescent whitening substance shall be detected. The standard also stipulates that microbiological indicators should meet the requirements of disposable sanitary products.